Outstanding Email Marketing Automation
No matter what business you are in, promoting it with an effective email marketing campaign is a must. Since a lot of people worldwide use emails, connecting with them via this medium becomes extremely easy. Though sending an email is a convenient and quick task, manually shooting emails to hundreds or thousands of people can be difficult and tiresome. This is why businesses require reliable automation software that can send emails to their target audience every month without having them to put in much effort.
ActiveCampaign marketing automation software serves as a great tool for running effective email marketing campaigns. Adaptify knows the importance of this tool and the benefits it offers, and we're able to suggest to our clients the best way to maximise the use of it. With the help of this tool, the experts at Adaptify are in a better position to design a simple yet effective email marketing strategy for all clients. Also, the strategy created using this tool takes data from multiple platforms into consideration, so you can be sure of its effectiveness.
ActiveCampaign automation software gives us the liberty to automate different types of emails like lead generations emails, customer service emails, newsletters, etc. Since the requirement of no two businesses can be the same, we know that a standard strategy wouldn't work for you. We are dedicated to designing a customised email marketing strategy using ActiveCampaign automation software for each of our clients. Once we get to know you and your business, we are in a better position to begin to develop a marketing strategy for you.
Consult The ActiveCampaign Specialist
We are the ActiveCampaign Automation Specialist in Melbourne, Australia, available to assist businesses with consultation and implementation of ActiveCampaign strategies.
Small steps make a big difference with the ActiveCampaign's marketing software. This is why we pay special attention to every detail, so there's no vital information missing for delivering effective results.
We know that the more data we provide the tool with, the better results it can generate. Hence, our aim is to get maximum data from you and feed in the tool to allow it to work effectively. It's important to know that every additional information in the tool can segment your target audience better and get you more response.
ActiveCampaign Automation Tool - An Aid For Your Digital Marketing Strategy
Digital marketing requires you to put in plenty of efforts to reach out to your target audience. Including the use of ActiveCampaign automation software in your digital marketing campaign can be beneficial in multiple ways. The tool allows automatic segmentation of your list depending on the information provided by the databases. For example, the tool can bifurcate your target audience on the basis of their engagement with your website or shopping behaviour.
The automation tool is smart enough to keep itself updated from time to time, which means it only sends your message to the right people (the ones who are interested). Above all, the use of this tool eliminates the need for administrative tasks. So, we don't spend time on fixing your target audience list or sending emails to them manually, instead focus on designing strategies that get you great results. With ActiveCampaign automation software, we can create EDMs for you that are effective enough to improve your overall digital marketing campaigns.
Why We Prefer ActiveCampaign?
ActiveCampaign is one of the top email automation tools available in the market, and we completely believe in its ability to make a difference for your business. The tool has got some amazing features that allow us to work effortlessly towards helping you achieve your marketing goals.
ActiveCampaign features a CRM that allows us to maintain a track of your leads and qualify them depending on the data available in hand.
This tool integrates with over 150 other apps like WordPress, Shopify, etc., so you know your campaign is going to get you the desired results.
Every tool associated with the ActiveCampaign is fully customisable. Hence, we get the freedom to offer custom marketing solutions to each of our clients.
ActiveCampaign also allows for effective site tracking, which means we can see what your website visitors are looking at on the site.
Last but not least, ActiveCampaign is an affordable tool that offers a range of benefits at a reasonable price.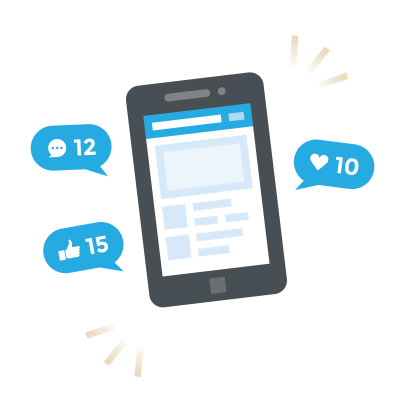 Choose Adaptify – The Best ActiveCampaign Agency in Melbourne
Choosing us for managing the ActiveCampaign marketing tool on your behalf is a wise decision. Our team of experts in Melbourne, put in their 100% to get you the expected results. We believe in using the ActiveCampaign marketing tool in a way that it best meets your business objectives, allowing you to grow faster. Call us on 1300 423 566 and tell us about your ActiveCampaign requirements.
Looking for a digital marketing solution? Let's chat.​
Killer branding and design can be the difference between attracting great customers and getting lost in the crowd. Through the use of photography, video and custom design, we can help give your brand a voice and a face in a fiercely competitive market.