Dental SEO and Marketing for Dentists
77% of prospective patients do their research through search engines online
We do dental marketing and dental SEO services Australia-wide. You can grow your dental clinic marketing today with more leads from Google search traffic with our dental marketing solutions.
Why SEO For Dentists Matters
Dental SEO has never been more important. 94% of internet search happens on Google (HubSpot), with 50% of those searches occurring on a mobile device (HubSpot). Dental practices around Australia are turning to dental marketing to generate more leads.
Content marketing, local SEO, online reputation management and website design are all factors that can influence your search engine results page (SERP) rankings. 49% of customers use Google to find a new business (HubSpot).
Our dentist SEO experts are often asked, "how to get more patients in a dental office"? As a dental SEO agency, we brainstorm internal dental marketing ideas to showcase your dental marketing products and services to attract more customers.
Our years of experience has helped us understand how to market dental offices through tried and tested strategies. If you need help understanding how to market your dental practice, we can help you understand what is dental marketing and more.
Here at Adaptify, we have worked with leading dental practices like Parkmore Family Dental to provide high-quality SEO results. If you need dental SEO services for your clinic, get in touch by calling us on 1300 423 566 for a free consultation about your dental clinic marketing.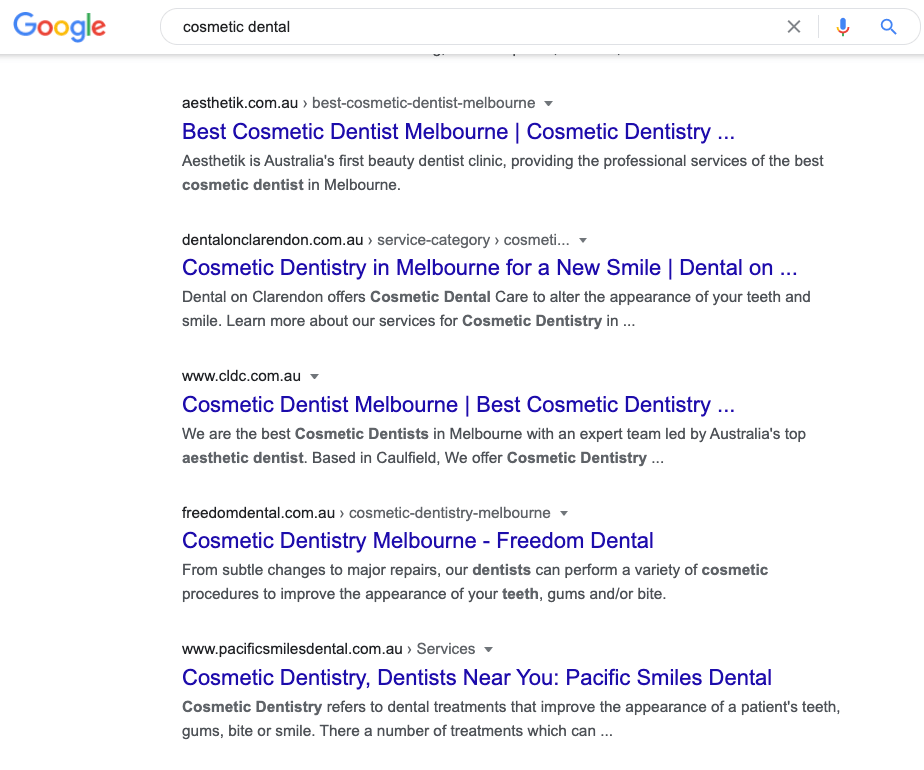 In the last 2 years, we have seen a 900% grown in mobile searches using terms "near me" (HubSpot). Local SEO has a profound impact on businesses and that includes dentists. If you are not taking advantage of local SEO services, your clinic is missing out. Local SEO is a critical component to your dental clinic if you want patients in your surrounding suburbs to find your business. Here at Adaptify, we can help increase your visibility to local customers that are searching for your services.
Using local area search terms, like your suburb name, our leading SEO team will research and select geo-tarted keywords. This will ensure that your local customers will see your website first when they search your suburb plus one of the dental services you offer.
We can help you set up a Google My Business account that is optimised for lead generation and ranking for local search results. Our team can also analyse and audit your existing directory listings to ensure consistency across your service propositions.
Local SEO for dentists must include well written and optimised content such as blogs, press releases, marketing collateral and website copy. The experienced copywriters at Adaptify will ensure your content engages the local audience around you while ranking well.
Dental Blogs & On Site Content
Dentists in Australia are simply not producing enough on site content for SEO purposes when compared to other industries. SEO, through dental blogs and other on site content updates, attract more patients through increase search engine visibility.
Search engine marketing
with Adaptify is made easy with our wealth of experience with the dental industry. We have worked with leading dental clinics around Australia to increase their websites SEO performance and attract new customers they never thought possible.
While it may seem counterproductive, dental ads marketing strategies are an integral part of any dental search engine marketing campaign. Google AdWords can get you on the first page and answer the question how to market a dental clinic on the first page?
Harnessing the power of regular blogs will increase your website's search engine results page and keep it at a high position. You will also be able to target new keywords and topics to attract new customers while educating them and showcasing your wealth of experience.
The use of media on your website drastically increases engagement and conversion rates for your website. An infographic about dental care tips, easy brushing techniques or a price comparison chart can all be effective ways to engage new customers.
Market Dental Practices Using Web Design
Professional dental marketing services would not be complete without
web design and development
tailored for dental websites. Our talented team of web designers and developers have been building dental websites for years. Our dental internal marketing team can create a dental website SEO strategy that helps increase your search engine rankings. We specialise in SEO for dental offices and SEO for dental clinics. If you need a dental SEO marketing agency,
contact us
today.
If your website is not mobile responsive, consider
mobile SEO
with Adaptify. Visitors will leave your website if it is difficult to browse on their mobile device. We can ensure this does not happen by making it user-friendly for all devices.
We can create a new website or turn your existing one into an SEO friendly website. Improvements such as internal links, headings, meta tags, URLs, images and loading times all impact your ranking on Google. We can help fix all of this and more.
Online Reputation Management For Dentists
Dentists around the country are finding more and more reviews are left about their dental clinic. If you are not monitoring and responding to your reviews you are missing out on opportunities for new customers while ignoring complaints from old or false claims. Many dentists are too busy to worry about their SEO dental marketing. We can create a dental office marketing plan to organise your online brand or help you understand dental marketing better.
Our reputation management services by our customer experience team will help monitor your reviews by promoting the positive ones, deleting the spam and engaging the negative comments about your practice to discover if they are true or not.
Online engagement has never been more visible. Social media marketing for dentists with Adaptify is the most effective way to control your brand. We will update your social accounts, create effective content and increase the number of patients coming to your clinic.
The use of media on your website drastically increases engagement and conversion rates for your website. An infographic about dental care tips, easy brushing techniques or a price comparison chart can all be effective ways to engage new customers.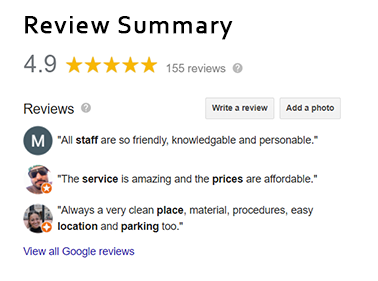 We Know How To Market A Dental Practice
We help dental clinics with their dental marketing solutions while making sure they understand how to market a dental practice on their own. For dental marketing experts that you can count on, choose Adaptify today.
Get in touch
by calling us on
1300 423 566
for a free consultation about your dental clinic marketing.