To Maintain optimum impact in today's modern marketplace, staying relevant is key. The customer landscape can fluctuate in the blink of an eye – due to economic, political and/or social influences – so your brand must be on-point to achieve margins.
Fortunately, there are some great tricks to making over your brand, without overhauling your entire business. Depending on your budget, rebranding your business can be a complex project or simple strategy. Asking an expert can certainly help minimise downtime and streamline your brand makeover.
Rebranding isn't a task done on a whim because you think you might like a pretty new logo. You wouldn't try to service your own car; you'd book a mechanic. The same goes for rebranding. Your brand is not a DIY fixer-upper. Therefore, you'll require a professional rebranding strategy to ensure the process goes smoothly.
In the average marketing toolbox, you'll find several rebranding gadgets that can take your corporate look from drab to fab, helping to lure new customers and excite your current database.
So, if you're wondering "what is rebranding?", there are several steps to creating the perfect rebranding strategy:
• Start simple and make a plan for rebranding your business, which while likely to include logo, business aesthetic, website, social media, and printed collateral, must also involve research, marketing, direction, and knowledge of your customer base.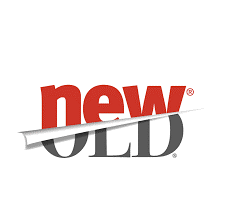 Your brand is more than coming up with a funky name and cool logo. It's your company's identity and reputation all rolled into one. How your customers perceive you comes down to your front-of-house, the image you're promoting.
If you have a devoted database, you want to preserve this loyalty during the rebranding process. You must decide between a complete rebranding strategy or an image refresh, which is more visual than visceral.
Rebranding a business is an extensive endeavour, which involves completely overhauling the core of the brand. Companies may do this because their brand identity is confusing, or it doesn't represent the mission philosophy correctly.
However, a brand refresh is updating the image by revamping the visual elements, while building on the existing core business structure.
The main reasons companies rejuvenate their brands are:
1. The business isn't gaining enough attention
2. You can't compete within your industry anymore
3. The business has changed direction
4. You want to attract new customers
5. It's time for an update to remain relevant
How to get the most out of the rebranding process
Know your customer!
This is crucial to determining your core business, which in turn will help you identify where your current brand's strengths and weaknesses lie.
If you're selling to mostly middle-aged males, you don't want to be accidentally targeting twenty-somethings with no income. Sometimes it can be dazzling to try all the new bells and whistles, but if your core audience isn't up to speed on the latest buzz, there is no point trying to bombard them with brand designs aimed at a younger customer demographic.
Ask yourself the following:
1. Why is branding important for my business?
Ultimately, the corporate message you set is essential to securing a profitable bottom line.
2. Is a rebranding of your business necessary right now?
If your brand isn't growing to expectations or profits are in decline, you may consider a total rebrand to build on your potency.
3. Has the market changed?
For example: if you're a travel agency, the current global trend for climate awareness and sustainable living may have shifted your focus to more eco-friendly tours and earthbound warrior-style retreats in hinterland locations. This will involve a tailored approach to attract attention in the right market.
4. Has new technology affected your industry?
IT may have dramatically changed your business landscape. Mobile banking technology forever changed the way people interact with their smart devices and financial institutions at the same time. If your brand needs to keep up with the latest tech developments, it pays to let customers know you're on board with their needs, which can be done simply with a fresh business message.
5. Has there been a shake-up in your customer database?
If your consumers are shifting gears, it may mean you have to stay ahead of the pack to maintain momentum in the market. Rebranding your business is a great way to assess where changes can make the most impact.
A great way to overhaul your brand is to gift your business a shiny new website. Whether you've been looking at competitor websites and thinking they look sexier than yours or you simply think your site is looking a little dull, there are behind-the-scenes elements that may be making your website more vintage than advantageous. If you've been in business for a while, you most likely have a website. But did you know that your website may have passed its use-by date? If your SEO rankings are dropping or customers are noticing your site is dated, you definitely need an update. There are other determining factors that influence your website's usability, as well, which include the following: 1. Is your website mobile-friendly? Remember when internet connection involved dial-up technology and you could actually hear the sound of the internet connecting? If your website was built in the '90s, you can be 100% certain that it needs a refresh. However, extreme cases aside, if your website was designed pre-smart devices, you will need a website renovation to ensure you're mobile-compatible. That way, your content and design fits neatly within a smart screen, rather than going off-page and looking squished beyond readability. 2. Does your website invite social media integration? Do you have business social accounts to coincide with your website? You'll need these platforms to easily engage with your audience by offering tidbits of helpful info and promotions to attract new customers. 3. Has Google been penalising your website due to outdated algorithms? Tricky Google likes to be clever and changes algorithms all the time to trap SEO rorters. This is why you need a professional local
SEO team
to help you stay one step ahead of your competitors. Rebranding your business is the ideal time to get on board with an updated corporate website, which includes the necessary backend trickery to keep you on friendly terms with Google. 4. Has your business changed, yet your website doesn't represent these updates? A rebranding strategy that doesn't include your website is a waste of time if you have new information you want to share with your database. Online is the best place to keep your customers informed about changes and updates within your brand. A good
SEO developer
can analyse your website to see if it's doing its job. Ask for a website assessment to determine whether or not your site is hooking the right fish. With industry experts recommending you update your website at least every 5 years, if you have an
expert design your website
in the first place, refreshing your site won't mean you have to build it completely from scratch every time.
What look are you going for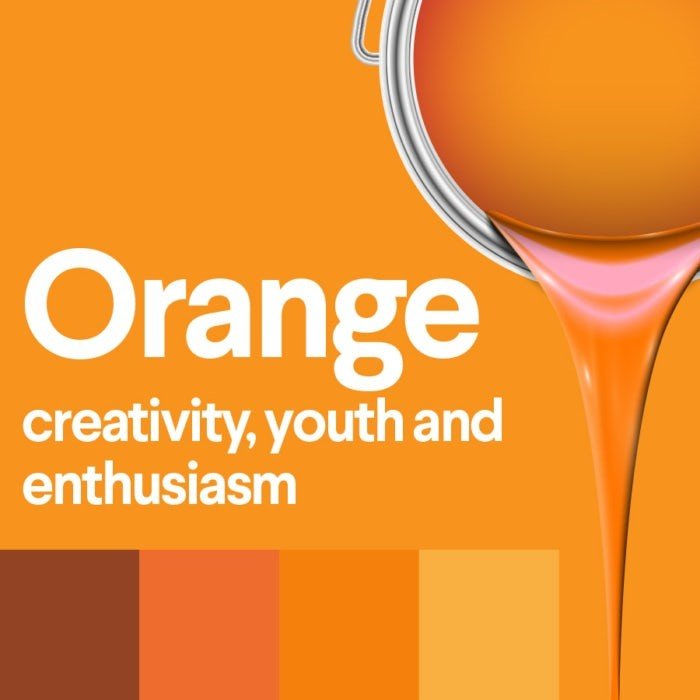 The rebranding process is all about image, so you want to hit this part of your rebranding strategy 100% on the mark.
While it can be fun to play with colours, styles, and on-trend motifs, the design of your brand is not a frivolous task. If your current look has outgrown its effectiveness, asking a rebranding expert to conduct some research around what your target market traditionally responds to is crucial to achieving the right look.
Did you know there are psychological aspects involved in your selection of colour palettes? For example, research has shown that bright orange stimulates brain activity, which can, in turn, drive customers to take action.
Your brand plays an important role in your customers' overall experience, therefore ask yourself the following:
1. Does my brand look modern and relevant?
Remember those black and white magazine print ads from the '50s selling cigarettes? Think logically: would you use that style to sell the latest fashions on your new e-commerce site? No!
2. Does your brand support the image you want to project?
There's nothing worse than a clunky brand with a discordant feel. If something is not quite right, your customers will sense it. Rebranding requires a cohesive approach to align your brand with your core values. This may include a streamlined marketing campaign to let customers know you've changed tack.
3. Will the rebranding be comprehensive or involve a few minor tweaks?
If your business has changed dramatically, a complete overhaul may be required. However, the rebranding process can be made simpler if all you want is a new logo and some fresh visual elements.
Just because you're looking at rebranding your business doesn't mean the whole brand is a right-off. There may be hidden gems in your current branding, which you can take to an expert to resurrect, repurpose then realign to keep your brand on track.
Understand your target market
Send the right message to your customers with the right rebranding strategy. The most successful brands are the ones that meet customer expectations, so you need to know how your customers see you. Go online to check online reviews, social media comments, search engine results and any news articles or features about your business. You can see whether you've created much excitement about your brand so far, what customers are saying or whether you've stirred up enough interest for any online mentions at all. Work backwards before you move forward. This may sound topsy-turvy, but sometimes the best lessons can come from your most earnest critics. Feedback, especially in the form of negative comments, can be the biggest teacher when it comes to guiding your business branding choices. • What don't people like about your brand?
• What makes them choose your competitors over your business?
If you can clearly see what customers don't like, you can start to look at what would attract them away from their pessimistic viewpoints and incorporate these elements into your brand redesign. Obviously, you want to encourage customer loyalty, but you need to win the customers first. Knowing what customers are sensitive to when it comes to switching brands is a magic formula for success. Being able to lure a potential customer away from other brands is like winning the 'foolproof drawcard' lottery.
Book your brand for a yearly check-up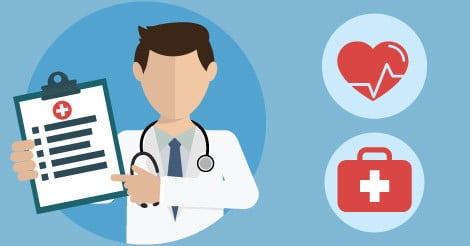 The health of your brand needs regular attention to ensure it's operating at optimum capacity. Therefore, an annual assessment of how your brand is performing will help you stay on track.
The rebranding process involves follow-ups to maintain your brand's well being, which means reviewing as many platforms as possible to check consumer response. Social media is a great way to measure customer feedback, so make sure your socials are updated at least once a week.
Take notice of Google and where your business is ranking. If you're not on page one, this will need urgent attention. Contact an SEO specialist if you have any doubts regarding your brand's search positioning.
Rebrand your business easily by contacting our experts
If your business is in need of a makeover, our rebranding specialists can help tailor a strategy and design to suit. We've helped hundreds of Australian businesses achieve their rebranding goals.
Contact us
today on 1300 423 566 to discuss your customised needs.