Inbound, outbound, content … why are there so many different types of marketing? In this blog, we'll discuss what inbound marketing is and why your business should be capitalising on one of the most important strategies to date.
5 minute require reading time
By Luke Sharkey / Growth Marketing Manager
It's been nearly two decades now since the options of digital marketing became the mainstream marketing options for businesses around the globe: SEO, PPC, social media marketing, content marketing, and much more. All these digital marketing options have a common goal but different strategies and help companies to achieve better ROI in different ways.
While all of these options complement each other, it is important to align them most strategically and powerfully to get the best benefits out of them. This is where inbound marketing becomes the most powerful choice for marketing, regardless of offline or online marketing.
Inbound marketing is superior to other marketing options with the way it works – it considers that the customer is always right.
Are you confused? A detailed discussion about what inbound marketing is, its working mechanism, how it fits customer requirements, and more can help you understand why it is crucial in connecting you with your potential customers.
What Is Inbound Marketing?
If you don't know inbound marketing, it's high time to learn what is it, and how it's important in today's marketing requirements.
As the name suggests, it's a movement of customers inbound or directing towards businesses. Moreover, it's a way to attract people, engage them, make them customers, and delight them to grow the business. If you want to be a business with the inbound marketing strategy, your focus should be to build trust with your customers.
The philosophy of inbound marketing is simple: help people with accurate information and solutions for what they are searching, go along with them in their journey, make them your customers, and nurture them for long-term ROI. Note that inbound marketing and activities are more human and customer-centred.
Inbound marketing centres on the fact that buyers have all the power to choose what they want. It respects the thoughts and emotions of customers in the best way and impresses them with high-value experience by offering unified solutions.
In a real sense, inbound marketing is a better way to market, sell, and serve your customers. Note that as an inbound marketer, you should be focusing on empowering the customers by helping them at every stage they are connecting with you for assistance.
Now, let's see different stages of inbound marketing that take your potential customers to your business and converting them as your brand promoters.
Different Stages Of Inbound Marketing
Inbound marketing has three different stages: attract, engage, delight. Every inbound marketing plan follows the strategy of building credibility, trust, and momentum. Furthermore, you should add value to the customer at every stage of the customer cycle they are with you. The inbound marketing methodology focuses on providing a superior experience to customers with a comprehensive approach. With the inbound marketing strategy, your focus should be to create as many happy customers as possible while minimising the number of unhappy customers. While happy customers will again use your products and services and recommend your services to other customers, unhappy customers create hurdles to your business growth with negative word of mouth. When you have the right inbound marketing solutions and strategies, your customers get a wholesome, consistent service experience from you.
People need assistance, guidance, answers to their questions, and more, and they search for different ways to get that. If people were seeking the opinion of the experts before, today everyone directs their queries and concerns to the online ecosystem. People search for products based on their requirements, suggestions for choosing the products, expert information about particular products and services, interesting videos and images of the products, user experience, and much more. Your job is to fit those requirements in your industry. Wherever your potential customers search for information, ensure your presence in those platforms. Whatever their questions and concerns are, respond and answer them. They're going to be your customers based on the way you treat them. This is what you do with attracting your customers. Note that you should ensure your content is available in every platform where your potential customers search for it, including organic search results, social media, YouTube videos, podcasts, and much more. It doesn't mean that people have only general questions about your industry products. They may have specific questions about the products, services, troubleshooting steps for issues, how to use information, installation guidelines, creative ways to use the products, and much more. It's endless, and you can try to answer any question that people can ask online. Create videos, articles, images, tutorials, and social media posts to help your audience. Try to engage them with various ways of answers to satisfy their needs and make your business and products close to their heart. You can also provide them with insights to choose the right product and the right service. This means you make connectivity to your potential customers.

This is the second step in the customer journey where your audience may need more specific information than in the articles, videos, and images you provided to them. Maybe, if they have a very technical question about your product or service, you should welcome such questions and provide answers. Your customer service department can contribute significantly to it by using chatbots, live chat, answering the calls from the customers, replying to their emails, responding to the queries in public forums, and more. A professional, consistent response from your business gives confidence to people in choosing your products and services. After all, everyone wants an excellent service experience.
Giving a real-time response and solution to your audience is essential to your inbound marketing strategy.
Your interactions with the audience are the crucial phases of the customer journey. It helps you to identify the pain points of your potential customers and make your products and services increasingly aligned to the requirements of your customers. With a superior service experience, you can let your audience know that you care for them and are trying to provide a unique service to your customers. Now, you can guess why inbound marketing is more aligned to or making sure that customer is always right. Today, many inbound marketing automation tools are available on the market to help you to engage with your customers and audience hassle-free.
Be it your customers or just the audience, a great tip, insight, or service is a symbol of positive customer experience and an important part of the customer journey. You can't assume that you have offered a great service experience to your customers, but it should come from them.
How's that possible? You can ask the customers to provide feedback or share their experience. The feedback and the review score help you to identify where you're standing in terms of customer expectations and what lacks your service standards. It helps you to resolve the issues with your products, solutions, and service standards.
You can also understand their preferences through your interactions with them and nurture for a long-term customer journey. Today, businesses prefer a long-term relationship with their customers. They know very well that acquiring every new customer is not only costly, but it is time-consuming and requires extensive efforts. Creating loyal customers by "delighting" them is the difference inbound marketing provides to your business.
Engaging and delighting customers positively is the biggest part in achieving customer loyalty. Through your interactions with customers and their preferences, you get several insights that help you to offer tailored service experience to their needs.
At every level of interaction, you should have the strategy of considering that the customer is always right. Your loyal customers also help you to significantly increase the inbound marketing ROI – a major parameter that decides the success of your campaign.
Benefits Of Inbound Marketing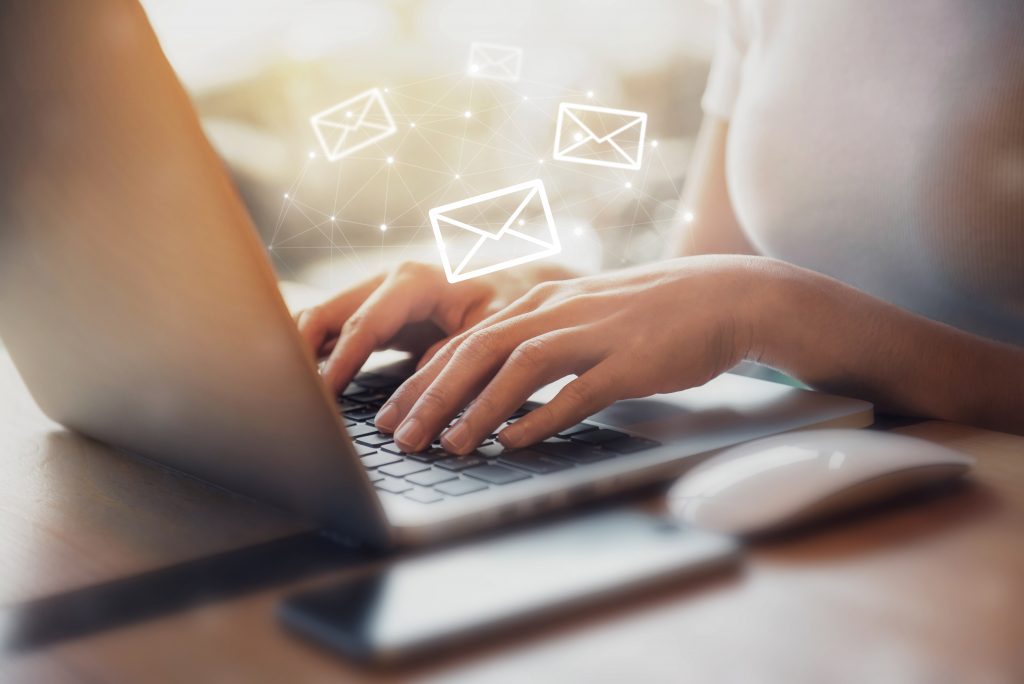 Let's also discuss the benefits of inbound marketing and how it changes the way your business works. Inbound marketing allows you to connect with the right audience on the right platform to generate traffic and business. Instead of reaching out to customers, they are searching for you, connecting with you, and choose to be your customers. This makes the difference, and the conversion is no longer a challenge as you spend only on people who are interested in your industry and product category. Since inbound marketing focuses on giving the right information and providing the value, it gains the trust of potential customers, and that is critical in converting them to be your customers. Since inbound marketing is all about targeting the people who search for the products and services of your industry, you talk about your brand and products in a useful and reliable way. When the audience wants to purchase products, they will come back to you and choose your products. As inbound marketing focuses on bringing traffic through all the channels, your business gets comprehensive coverage across the internet ecosystem. You get traffic from the leading sources, including organic search, referrals from different websites, social media referrals, and much more. It means that you're reducing the risks of depending on one channel alone and that's critical when you want to grow as an established business. In any industry, loyal customers are the biggest assets of businesses. They not only provide business but promote your products and services to their friends and family. Since inbound marketing is designed to produce loyal customers, it also gives you the opportunity to make use of your existing customers as brand promoters for solidifying your business growth. Studies show that a happy customer tells their service experience to 4-6 people. When bringing new customers onboard is a costly affair for businesses, your happy customers become the promoters of your products and services. It also helps you to get more value from your existing customers and encourage you to offer exceptional service experience – to extend your relationship with them further. You can use marketing automation software, such as advanced CRM systems, to provide personalised service experience to your customers. A comprehensive CRM system can give you better control over your relationship with your customers. Combined with a well-crafted inbound marketing strategy, you can bridge the smallest gaps between you and the customers.

Tips And Tricks To Nurture Existing Customers
Conclusion: It's A Smarter Choice
Don't think that inbound marketing only connects you with your potential customers. It improves your service standards, establishes customer centricity, helps you to diversify your services and products based on customer priorities, focuses on innovation, and much more.
Inbound marketing makes your business smarter, empowered, modern, and highly competitive. It keeps you focused on achieving what you want, be it sales or business growth, with greater control and excellent visibility. This means your business has a high probability of growing as an industry leader.
Inbound marketing is something you can't avoid, and it's the most important step in growing as a customer-focused, trusted, and responsive to the needs of the customers. It's a comprehensive solution for most of your business challenges.
Do you have any specific questions for Adaptify – about inbound marketing or would you wish to share your thoughts on inbound marketing with us? Use our comment section below or call 1300 423 566 to let us know your questions and thoughts about inbound marketing.