Understanding that not all leads are ready to buy, but might in future is key to unlocking the potential of Marketing Automation and drip feed emails. This article discusses the process of nurturing leads.
5 minutes required reading time
By Luke Sharkey  / Growth Marketing Manager
The dreaded buyer's cycle
It is like the seasons affecting sales in a nursery.
But the buying cycle is different for all businesses and customers alike.
If your Sales Pipeline is a long one, then this can be made even more difficult, with leads going hot and cold and regular intervals.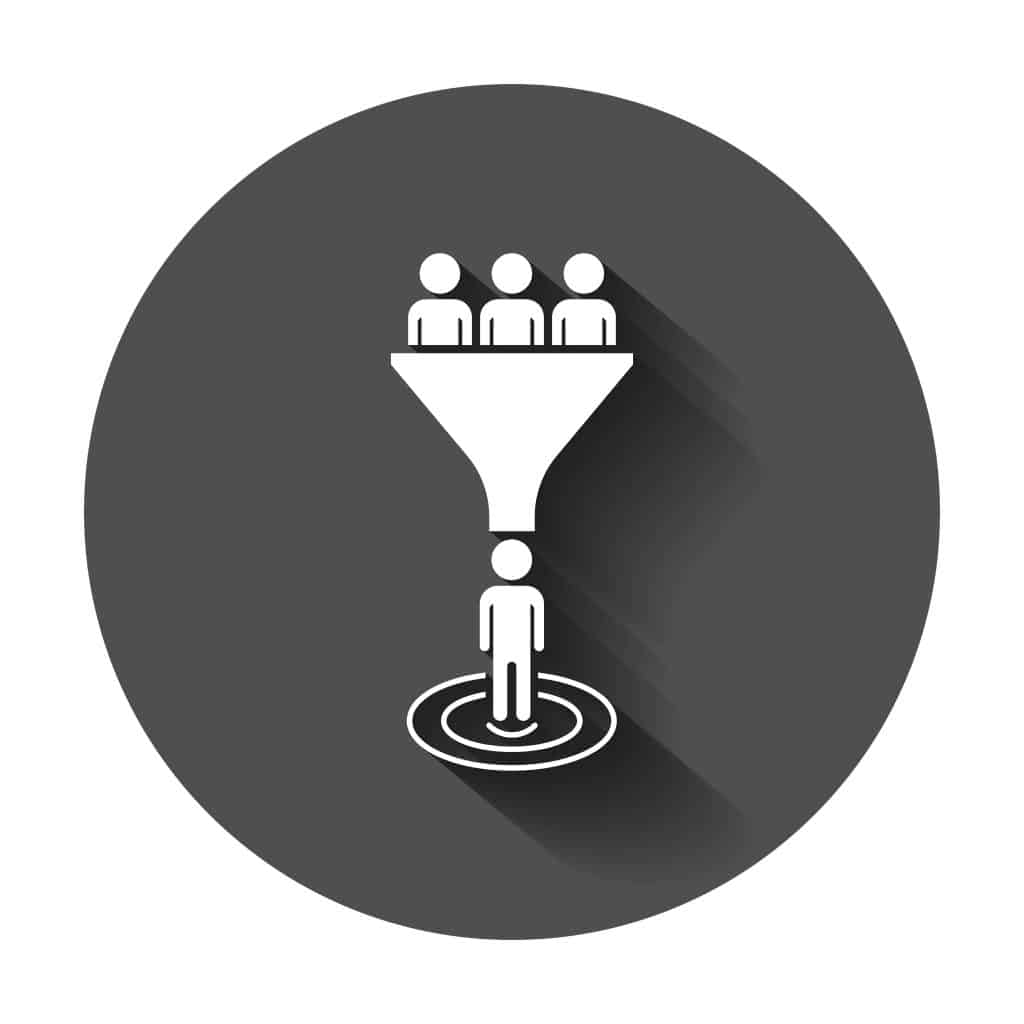 But think of the man-hours. The sales reps continuously making calls just to check in to keep their finger on the pulse of what might or might never be a sale.
There is no absolute way to measure the buyer's clock. And while like a toy store at Christmas, you can foresee peaks (and troughs), there is always the looming consideration that some potential sales are being lost in the shuffle.
Marketing Sales, Sales Marketing
Here's the thing… Take a moment to think about your sales team and now think about your marketing team. With the manipulative sentence structure aside, are they individual teams?
The reason for this question is asked is because they shouldn't be.
Marketing is supposed to empower sales, and sales to strengthen marketing. It's not an unusual concept said aloud, but many consider marketing without input from the sales team.
And the sales team are the boots on the ground.
Similarly, Sales teams often find it difficult to trust the rapport that marketing can bring, so there is a delicate balance that needs to be struck.
Enter marketing Automation
When a sales rep is finding a lead in the warm range, but unable to close (either due to bad timing or circumstances), it is essential for them to be able to touch base. But they don't need to do this themselves.
Marketing automation allows them to send the occasional email, either talking about the product or service or making the occasional offer.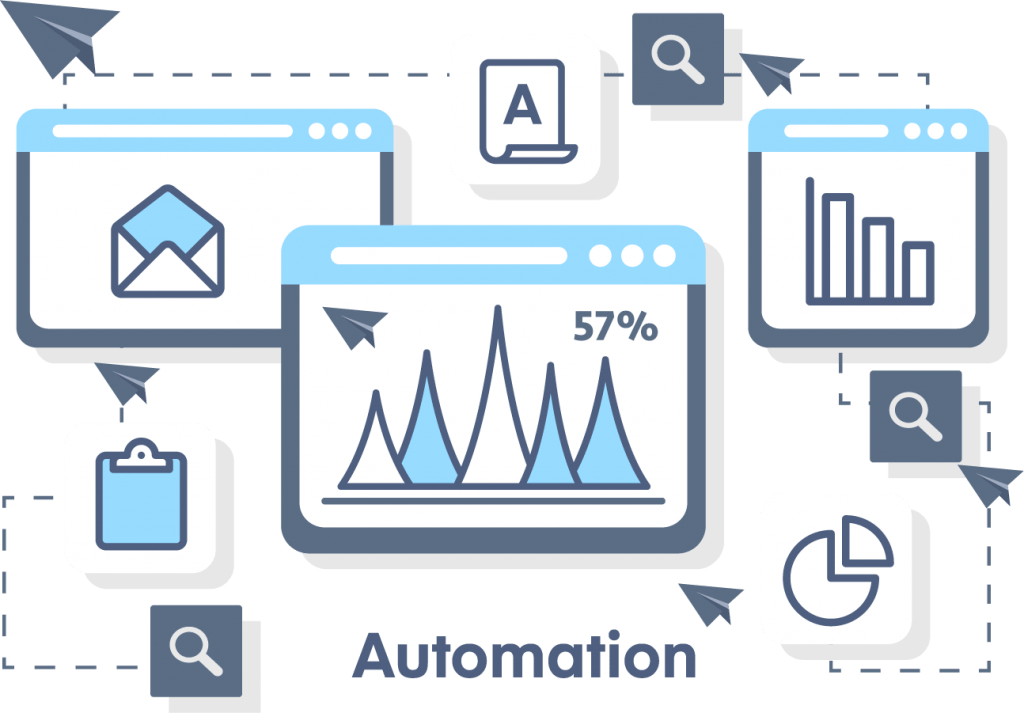 It is vital to note that these are not all "Buy! Buy! Buy!", but rather "Take a look at how we helped this customer" or a link to blog article/s about what makes this product or service so beneficial.
Intermittently a deal can be offered (tripwire emails), but you are not selling to them, you are nurturing their business in the future.
If the lead, clicks through on one of these nurture emails, then the lead is warmer.
If they click through on the tripwire emails, then the sales team should be advised that the lead is hot.

Some benefits of Marketing Automation
1. Freeing up the sales team
By letting marketing nurture leads, the sales team can concentrate on more prospective leads and closing sales. Which means significant automation from a sales perspective.
2. Increased Brand Awareness
It's a simple concept but "out of sight, out of mind" and not being present in the consciousness of your potential customer base can mean more sales to the other guy.
3. Less forceful sales
One of the greatest advantages of marketing automation is that the lead decides to click on the email. They decide to read the nurture material and the decision feels like theirs because it is. But this has one additional benefit.
4. Expectations are established
Many sales can be made with expectations that do not match reality. It isn't necessarily the fault of sales as the lead may have interpreted the information differently to how it was intended. But with email automation, marketing collateral is literally drip fed to the lead, developing their understanding and refining their expectations.
This means that the client is more likely to be satisfied with the product or service, and more likely to share this through referral or word of mouth.
As per now, you must have come to know that how email marketing is important to get hot leads. To know more about our this service you can browse our website or directly give us a ring at 1300 423 566.
Good versus bad email marketing
Personalisation and automation
Personalisation is all about the subtle touches.
Whereas Automation lets you know you are a part of a list.
You should always have the sales rep that talked to the lead sending automated emails, or at the very least inform them that someone else will be sending them further information.
Here is a good example of Personalisation.
Hi,
Thanks for talking with us today, here is an article that might help you learn a little more about [Insert Product or Service].
[Link]
If you have any questions, feel free to call my work line on 9999 1234.
Regards
John Citizen
Sales Co-ordinator.
It's simple and utilises the name twice, feeling less like dynamic insertion and more natural. Everyone wants to be heard and not talked to. That's the difference that can make or break the sale.
If you are lucky enough to have one type of customer, you can focus all of your energy towards them. But, more often than not, there is more than one type of human interested in your product or service.
And smart marketers aim for two targets instead of one.
If you have two different buyer personas, your nurture email sequences should be written to appeal to the needs of those individual personas.
Thus, you should always segment your email lists wherever possible to identify which persona they belong too.
The Casual and the creep
Nurturing a lead is the same as nurturing a flower. You don't drown it in buckets of water.
The difference between casual and creepy is about occasionally dropping in to say hi and not emailing every day or two. Bad marketing is Spam. Great marketing is a gentle reminder.

Time for the important question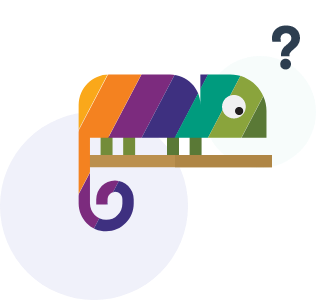 Alright, we've gone into some detail about the benefits of good email marketing automation.
It is time to ask yourself…
Am I doing all I can to nurture my leads?
If the answer is no, look into email automation software. Here's a handy little guide regarding some software's and their differences.
Infusionsoft – Perfect for smaller to mid business, Infusionsoft offers drip feed email automation that, with Infusionsoft tags can not only segment email subscribers into lists, dependent on their actions.
GetResponse – When sending your email newsletters, Get Response also has the ability to integrate this with your calendar, so you can see at what time on what day your email marketing is being sent out.
ActiveCampaign – A powerful tool for drip feed emails, it monitors subscriber behaviour, giving you more insight into what stage they are at, within the buying cycle. Again utilising a tag system to segment and monitor whether the lead is cold, warm or hot. Consult with our ActiveCampaign Specialist today.
Hubspot – The leading force in marketing Automation, Hubspot is a CRM, Marketing and Sales software that gives complete control over data. Best for medium to large companies, Hubspot is for those who want to combine sales and marketing strategy. If looking to take Hubspot marketing you should browse once about our hubspot marketing service.
Want to know more about Marketing Automation?