Adwords Pay Per Click Management
We keep the click costs down and click-throughs up
The day is too short to monitor PPC campaigns while chasing new leads and marketing opportunities. Out source your PPC campaign management to Adaptify.
PPC Marketing In Melbourne
Grabbing the top spot for the right search results may sound difficult, but it is attainable with the help of people who know what they are doing.
Our exceptional Google Ads and PPC managements services have meant businesses Australia-wide, from Melbourne to Brisbane, have been able to find instant results. Position your business correctly with a PPC agency that understands pay-per-click like no one else.
With PPC advertising, you only pay for the clicks that you are after, specifically from potential customers who are looking for a business like yours. Since 90% of all search activity comes from Google, it is critical that your business is listed and visible to achieve success. Adaptify's Google Ads and PPC services will guide high quality traffic to your website and significantly increase your revenue.
We know that running a business is time consuming, and the day is too short for you to monitor your PPC campaign yourself. Speak to our team for your PPC management requirements and we will chase new leads and marketing opportunities for you.
Why We Are The Preferred PPC Company Of Melbourne Businesses
If you are wondering why you should trust Adaptify with your search engine marketing, the short answer is because we are a PPC marketing agency with a wealth of knowledge and experience that allows us to offer our clients the very best PPC management services available.
At Adaptify, our primary objective with PPC campaigns is to promote brand awareness, boost high-quality conversion-friendly site traffic, and foster bottom line conversions by progressively increasing the ad quality scores over time.
Having said that, this endeavour is a case of quality over quantity. Specifically, you will want leads that convert to sales rather than leads that ultimately go nowhere. All of Adaptify's campaigns are customised to suit each of our client's individual needs in order for them to attract visitors that actually want your particular products or services. We use Google Ads to make a strategy that targets visitors based on the keywords that are likely to use, their location and demographic.
Increase Your Revenue With PPC Advertising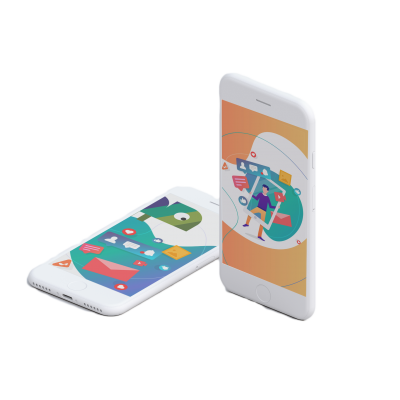 Do you want an ad campaign that converts leads into customers? We are an impressive PPC management agency that will create a successful campaign that targets ready to buy customers; maximising ROI, leads and opportunities. Our affordable PPC management services utilise our research and analysis to beat your competitors and conquer the market.
Adaptify can meet, and even exceed your business requirements. Over the years, our PPC management experts have proven time and time again that they know how to utilise Google AdWords to grow revenue for all of our clients and maintain that growth. Our PPC marketing specialists will help you achieve the best possible return on your marketing expenditure.
The keywords and the underlying message of the content need to be specific for your business to see results. We focus on geo-targets by including the names of suburbs and cities to form long tail keywords and segment the intended audience. We then run ads during specific times of the day that will have the potential to maximise visibility and click-through rates.
The ultimate goal of our pay-per-click advertising company is to increase the quality score of your ad and optimise the click-through rate. Our content team can create different types of optimised ad copy for titles, display ads, descriptions, and specialised landing pages that are specifically tailored to be user-friendly and engaging.
This content writing service includes keyword insertion that makes your ads more relevant to the user. This technique will insert individual personalised keywords into the same ad text so that a user sees a distinct ad for their keyword search.
On that note, relevant site traffic can also be increased by restructuring your PPC campaigns by removing irrelevant and generic keywords and replacing them to relevant keywords.
Mobile searches are a major part of any marketing campaign.In fact, approximately 15% of the total search traffic is via mobile devices. It is imperative that your business reaches your target market. If you are not currently doing mobile advertising, your competitors might reach your potential customers first.
Mobile PPC ads will put your business in front of your potential customers who are on the move, trying to find information, and are likely to make a purchase. Our PPC advertising agency has a team of dedicated PPC experts who can set up and optimise mobile ad campaigns for clients in any industry.
To target this mobile audience, we can create mobile ads with "call-only ad" extensions. Visitors can directly call by clicking on a special phone number that will be displayed on the ads targeting mobile devices.
Conversion Tracking And Monitoring
Adaptify will implement conversion tracking metrics that will measure the progress of your PPC campaigns. After launching your ads, we will track conversions and analyse traffic. We will then present reports with our findings that show which facets of your campaign that audiences respond to most, and determine what areas need improvement.
Website call conversions tactfully insert a Google forwarding number on your website that measures the calls you receive from potential customers. Whether they click on the number or dial it directly from their phone, you can attribute the call conversion and the conversion value back to the keyword and the ad that led to the customer conversion.
FAQs About Pay Per Click Advertising
How much does this service cost per click?
It depends on the bidding strategy, as PPC follows an auction system that rewards businesses with high-quality ads. The better your ad campaign is, the lower your cost-per-click will be. Depending on your budget and goals, Adaptify will tailor a strategy for your PPC ads to maximise your ROI.
What Is The Difference Between SEM And PPC?
Search engine marketing involves any campaigns on the Google: search network, display network, local search ads, shopping ads, and YouTube.
PPC is used when advertisers pay money every time a user clicks on one of their ads. These generally appear on search engine results pages, social media, webpages, and apps.
Where Will My Ads Appear On Search Engine Results Pages (SERPs)?
Where your ads will appear on SERPs depends on where you want your ad to be positioned. The position of your ads is also determined by how much competition you have for each search term that is being bid on. What page your ad ends up on is determined by the out come of the auction.
How Can I Keep Track Of The Progress Of My PPC Campaign?
Our team will provide you with a comprehensive report that will show all the metrics that gauge your PPC campaign's success rate.
What Is A Good Click Through Rate (CTR)?
The average CTR for PPC is around the 2% mark. If your CTR is above 2%,it is a very good CTR. However, every industry has a different CTR benchmark, and we will inform you on what the standard CTR for your industry is.
Start Using Pay Per Click Advertising Today!
Adaptify can provide Australian businesses with help and support through each step of their PPC advertising campaign.Contact us today by calling 1300 423 566 or by filling out our online form for a FREE consultation.
Looking for a digital marketing solution? Let's chat.​
Killer branding and design can be the difference between attracting great customers and getting lost in the crowd. Through the use of photography, video and custom design, we can help give your brand a voice and a face in a fiercely competitive market.