Search Engine Marketing Melbourne
An Australian And ROI Focused Search Engine Marketing Agency
Search engines are without a doubt the best way for businesses to connect with ready-to-buy leads. However, if the results of your SEO campaign are not paying off as quickly as you expected, you should consider search engine marketing instead.
ROI Focused Search Engine Marketing Agency
Search engines are without a doubt the best way for businesses to connect with ready-to-buy leads. However, if the results of your SEO campaign are not paying off as quickly as you expected, you should consider search engine marketing instead.
Adaptify is a premium Australian search engine marketing company that specialises in making effective targeted, data-driven campaigns. We can create search engine campaigns from scratch, or we can audit and retool your existing campaigns that have been unsuccessful.
Our search engine marketing services in Melbourne will help your business quickly grow its presence on search results and target the keywords that will deliver the best return on investment possible. We provide premium quality services that Melbourne businesses, as well as businesses elsewhere in Australia, have greatly benefited from, and we can do the same for your business too.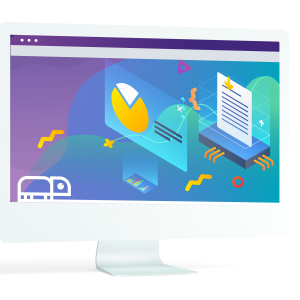 No matter what your industry or business model is, your company has to appear in search results for keywords that are relevant to your industry. Whether you are an e-commerce website wanting more organic sales, or a SaaS business wanting to stay ahead of your competitors, our search engine marketing firm can help you achieve real results. 
What Is Search Engine Marketing?
Search engine marketing (SEM) is a digital marketing strategy that agencies use to increase the visibility of their client's website on search engine results pages (SERPs). The term SEM is often used interchangeably with the terms "paid search" and "pay per click" (PPC).
It is crucial for businesses to be visible in these results in order to be successful. Otherwise, they cannot attract customers who are actively searching for what these businesses offer.
Our search engine marketing company works with our clients to ensure that their website ranks high in search engine results pages for keywords related to their products or services. Our search engine marketing agency will implement various strategies to ensure you receive the best results, such as search engine optimisation (SEO), pay-per-click advertising (PPC), content marketing, and much more.
What Is The Difference Between SEO And SEM?
Search engine optimisation used to be a part of the search engine marketing process. However, due to the complexity of both SEM and SEO, they are considered to be two separate entities, although they are still closely related. Despite their different purposes, both SEO and SEM are essential parts of a successful online marketing strategy.
SEO is a long-term strategy that focuses on improving and increasing your website's organic search engine rankings over time. This is done by strategically placing keywords on every web page's content, link building, establishing site authority, and using meta data that Google can crawl through.
With SEO, businesses do not pay Google for traffic and clicks. Instead, they earn a free spot in search results by having website content that is relevant to the keywords being searched for and steadily increase your website's authority.
On the other hand, SEM is a paid search marketing strategy that our SEM agency offers where businesses pay Google to show their ads in SERPs. These sponsored ads appear at the top of and on the side of SERPs to visually stand out more than organic results do. These ads are shown to users that are actively searching for the keywords your strategy is targeting and quickly gets results.
Search engine marketing will improve your business's ability to develop your brand and your client base much faster than SEO alone. SEM will put you in front of your ideal customers who are searching for brands that provide the same type of products and services that your business does. You have to appear at the very top of their search queries to prevent your competitors from getting more sales than you.
This strategy that our SEM agency offers is a great way to test how consumers respond to new services or products. It also helps to promote something that does not naturally fit into other types of marketing or advertising networks. Fortunately, businesses who are considering using SEM do not need to have high site authority to show up on the first page of Google if they are willing to pay for it.
Are Both SEO And SEM Required?
While you don't necessarily have to utilise both SEM and SEO, doing so will attract far more leads and sales. In fact, most of the leading brands and most competitive websites and blogs out there use a combination of SEO and SEM to draw traffic.
Although marketing strategies that mix both SEO and SEM are not necessary for every client, SEM and SEO work well together in many ways:
Any data collected from a SEM campaign can be used during SEO keyword research as that data will help pinpoint the keywords that generate a high conversion rate.
Paid ads increase exposure for highly competitive keywords that can take time to rank for through only SEO.
SEM can provide insights into where your potential customers are in the buyer's journey.
PPC ads increase brand awareness; this contributes to how successful your SEO campaign is.
More and more consumers turn to search engines when they want to purchase a new product or hire a business for a specific service. This makes SEM a vital online marketing strategy for businesses to implement to increase their online reach.
SEM marketing companies are well aware that consumers have an obvious interest in your type of product or service if they are trying to find information on where they can get it. This means that they are in the right state of mind to make a purchase.
 In search engine marketing, advertisers only have to pay for the impressions that bring in visitors. This makes SEM a cost-efficient method, and each visitor you receive helps to improve your website's organic rankings.
Harness The Full Power Of SEM
Are you interested in running a SEM campaign, but do not know where to start? If you want more information on what a SEM agency like Adaptify can do to improve your online presence, call our team today on 1300 423 566 or complete our online form so we can guide you to major success.
Looking for a digital marketing solution? Let's chat.​
Killer branding and design can be the difference between attracting great customers and getting lost in the crowd. Through the use of photography, video and custom design, we can help give your brand a voice and a face in a fiercely competitive market.