Because you don't make friends on the second page of google
As a leading SEO services agency in Melbourne, Sydney and Queensland, we are renowned for providing search engine optimisation to increase your website traffic and multiply the rate of conversion.
Website SEO Service In Australia
Your website is your most valuable tool in growing your online presence. Without an online voice, your business is basically invisible, and at the same time your competitors are thriving. That is where Adaptify enters the picture.
Our SEO services are a long-term solution to improve your Google rankings via increased and sustainable organic search results. Our dedicated team of SEO experts in Melbourne monitor and maintain SEO campaigns of all of our clients. We also provide regular reports and updates to ensure that you see how your digital strategies perform.
Adaptify specialises in SEO management for our Melbourne clients, which is essential for getting our clients' websites to rank higher on search engine results. Our affordable SEO services and packages are specifically designedto increase the visibility of your brand. We are an SEO agency in Melbourne that conducts extensive keyword research utilising on and off page SEO tactics that culminate in premium keyword optimised content for your website. Ultimately positioning your business and brand higher than your competitors.
Our SEO agency in Melbourne action the best SEO strategies and internet marketing solutions to help our clients maximise their online presence and ROI to produce long-term results.
Our project analysis team will first examine your current website and your SEO performance, site structure, link portfolio, and how they can be improved to make your business more profitable. We will also look at your competitors' market rankings to see how they have been successful. We will then discuss and outline your primary marketing goals.
Our comprehensive SEO strategies comprise of on-page and off-page optimisation. We will listen to any suggestions you have regarding the content, website layout, navigation requirements, and the overall structuring of your website.
You will have complete access to the results of the digital strategy we implement and you can access it whenever you want to look at them. This allows you to see your revenue and online presence grow for yourself.
But it does not stop there. Search engine optimisation for Melbourne businesses is an ongoing process that must be regularly monitored, modified, and uses various strategies. Adaptify is an SEO company with many years of experience who will safeguard your high ranking status when we help you achieve it to keep quality visitors coming your way.
[More Information On Website Analytics]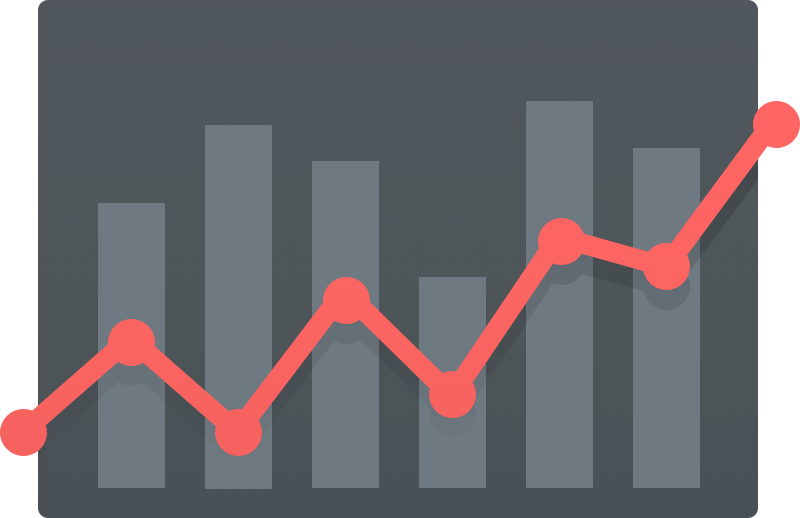 Our SEO marketing agency understands how search engines work and how our clients can manipulate it to their benefit.
Keyword optimisation is a vital task we conduct to improve your Google ranking results. We collaborate with you to shortlist multiple keyword strings to be used in your website copy, meta descriptions, and more.
Before we commit to keyword mapping and optimisation for your website, we conduct industry research. This process is essential for determining your competitive advantage and to guarantee that your business accomplishes its goals.
We inspect competitor keywords, link profiles, and other terms that generate the most site traffic. Applying our in-depth knowledge of SEO management, we can uncover competitive strategies and then counter them accordingly.
If you would like to learn more about our keyword optimisation processes, please get in touch. 
Adaptify is one of the top SEO companies in Melbourne who are known throughout Australia for a good reason. Our experienced SEO agency conducts in-depth keyword research, scrutinises meta-data, analyses your competitors, and tracks your website's performance to make your campaign a success.
All businesses want to be number one on Google. Adaptify can create a tailored and effective SEO campaign that will increase both website traffic and revenue. Your business will receive higher search rankings and maintain ongoing results for keyword searches.
With many years of experience,we well aware of the line between good and bad SEO, and how important it is to follow best practices with SEO. We utilise white-hat SEO techniques to build long-term search engine rankings and have assisted countless businesses across Australia to reach the number one spot on search engines.
Every online marketing campaign, including SEO, starts with discussing strategy, business objectives, and how SEO can deliver on that objective. We research, execute, track, and grow your campaign through our extensive resources to give your business a competitive edge. Adaptify keeps up to date with the latest updates on Google algorithms to ensure we are number one in SEO Melbourne and Australia-wide.
There is nothing is more satisfying to us than seeing our clients' sales boom, as your success is our success too. We are committed to delivering both great results and customer service that we are proud of through SEO and other Melbourne based services.
SEO stands for "Search Engine Optimisation" and involves the strategies used by an SEO marketing agency to influence how well a website or webpage ranks on search engines like Google, Yahoo, or Bing. The main objective of SEO is to generate organic (unpaid) search traffic towards a website.
What Can SEO Do For A Website?
SEO can help a website increase the number of free traffic it receives through search engines. A successful SEO campaign will attract quality traffic to your website that will translate into leads and sales.
SEO management refers to the management and coordination of all the facets that make an SEO campaign successful. This includes keyword research, content creation, custom coding, web design, tracking and analysis.
How Does Search Engine Optimisation Work?
Search engines are designed to match a user's search query with the most relevant webpage. They do this by looking at various signals that show the webpage's relevance and authority. These signals are constantly updated by search engine companies. Search engine optimisation involves taking the common search queries related to your business and inserting the keywords, from the queries, into the front and backend of your website — on and off page methods. It also involves many other aspects like quality links, user experience, mobile responsiveness and many more.
Why Are Keywords Important?
SEO companies embed specific keywords and phrases into website content so queries typed into search engines will make the website appear. However, search engines penalise websites that overuse specific keywords and prevent them from ranking well, which is referred to as "keyword stuffing".
How Long Time Does It Usually Take For SEO To Take Effect?
It normally takes 4 to 6 months for SEO to make its impact. However, this depends on how competitive the targeted industry is and how effective the campaign is. However, the longer we work on your SEO requirements, the more traffic your website will receive in the long term.
Our SEO agency in Melbourne knows what it takes to ensure your website ranks well and lands in front of the right eyes. We combine research and creativity to create SEO campaigns that both humans and search engines love.If you want SEO and Melbourne based services, contact us today by calling 1300 423 566 or by completing our online form for a FREE consultation.
Our teams know what it takes to ensure your website is ranking well, and landing in front of the right eyes. We combine research and creativity to create SEO campaigns that both humans and search engines love. Have a chat with us, contact us today for a FREE consultation.