Chapter 1: So, You Want To Take Your Magento SEO To The Next Level?
Are you looking for the most effective and efficient ways to boost your Magento e-commerce business sales? Well, you've come to the right place.
With a little help from the team at Adaptify
, we can help you develop and grow your Magento website so that it maximises every opportunity to entice and convert your virtual visitors. It is fair to say that Magento – an open source e-Commerce platform written in PHP – is a powerful and commonly used digital foundation for online stores worldwide. It is also one of the most search engine friendly platform in its most basic form. While it is a decent out-of-the-box solution for businesses dabbling in online sales, it is by no means a perfect tool without customisation. With this in mind, there are so many hints and tips that will transform a functional Magento website into an impressive and essential part of your brand. An obstacle that hinders most emerging businesses from trying new things is that fear of change or simply becoming too comfortable with existing systems to take the plunge with an innovative, fresh approach. Sure, if it ain't broke, don't fix. But what if your current online marketing strategy could be better? What if all it takes is a little push in a new direction to really get the ball rolling? Taking a deep dive into the technical nitty-gritty of what makes a Magento website a spectacular success is a breeze with
Adaptify
. Naturally, you want your Magento website to see a massive rise in organic traffic as well as better domain authority on the world's most used search engines so that you generate the page views and the conversions you need to strike it rich. Measuring key performance indicators at the most basic level, site traffic and the number of sales you make from your products and services listed online are very telling. Our tried and tested Magento SEO advice will help you and your business pick up the pace and realise better results. We are about to show you how to best optimise your Magento website so that you can make the most of your digital presence every day by simply doing what is best for brand visibility for search engine hits as well as direct queries from your shoppers. A caveat before we get stuck in, generally speaking, every website is tailored a specific way so some of our Magento hacks may not be applicable to your Magento website. And that is ok. What we are about to present is what we consider best industry practice so please do take advantage of what will work for your specific context. Another little thing to get out of the way, which version of Magento do you use? Now, this will make a difference as we work through our magic because each iteration of Magento has its own mix of features and updates that will influence how your search engine optimisation will work. Not sure how to find out which version of Magento you are using? Simply log into the backend of your site and find the Magento admin footer. From there you should be able to determine the version you are running.
Chapter 2: How To Make Your Magento Website SEO Friendly – Indexing Best Practice & Google XML Sitemap
A fundamental part of improving your chances of being seen online is ensuring that your Magento website is properly indexed. It is this indexing process that tells search engines how to read your pages and rank them accordingly. This technical step requires the modification of the Robots.txt document – the file that provides search engine robots with the explicit instructions they require when determining which pages to crawl. Did you know that robots.txt is part of the Robots Exclusion Protocol (REP) and also includes other directives for page, sub directory and site-wide instructions? Essentially, you can define user agent parameters for allowing and disallowing certain aspects of your site from being crawled.
The Magento SEO specialists at Adaptify
can walk you through this technical site indexing step. This is a process that you do not want to get wrong. Worst case scenario being that you accidently close off access to important areas of your site and potentially hamstring your inbound marketing goals by limiting your search engine visibility. So, why dabble with Robots.txt in the first place? Well, by expertly modifying this file, in addition to optimising your Magento website for SEO purposes, you can prevent duplicate content from appearing in your Search Engine Results Page (SERP), keep specific areas of your site private, keep internal search results from appearing on a public SERP, specify the location of your sitemap, prevent search engines from indexing images on your website and set a crawl delay to prevent your servers from overload in the event that robots load multiple items of content simultaneously.
(Image: Source code of Woolworths' sitemap landing page.)
What was that about a sitemap, you ask? The XML sitemap is an important file that lists the pages of your Magento website. This hierarchy – an ordered listing of your website landing pages – assists those robots with their task of finding and making sense of your content. The XML sitemap is important for indexing because it gives the search engine crawlers a clear picture of what your Magento website looks like and shows how other pages link to each other. This file will also prevent certain pages from being overlooked, too. A Magento website typically saves this file as sitemap.xml and can be tweaked to accommodate your preferences for update frequency and content priority. Once you're happy with your sitemap, if you haven't already, you should submit it to Google Search Console. Also consider other search engines such as Bing and Yandex. Each has their own fairly straightforward set of instructions for uploading sitemaps. Again, if this proves to go beyond your comfort zone,
check in with the Magento website experts at Adaptify
for all of your sitemap optimisation needs.
Chapter 3: Optimising Your Magento Websites URLs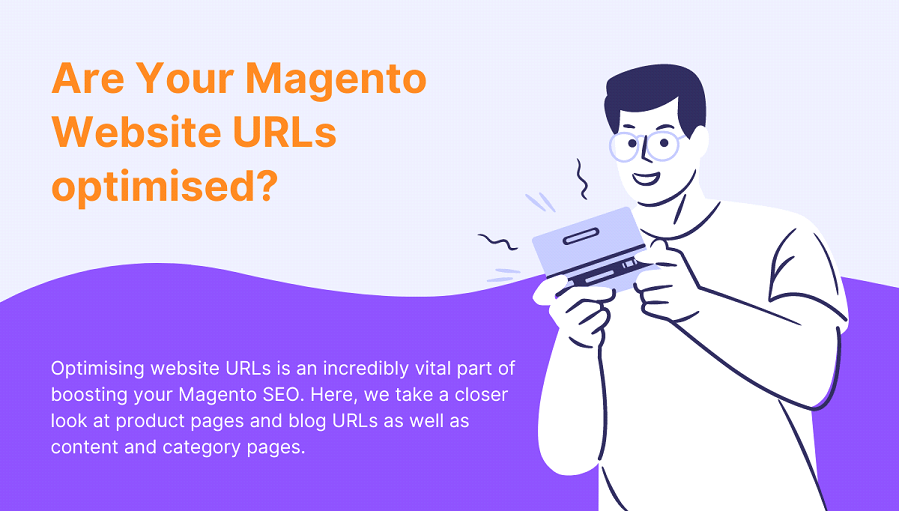 Is your office tidy? If someone asked you for a pen and a stapler, for example, how easy would it be to find those items? A cluttered workspace might take you a minute or so to produce said pen and stapler whereas a clean desk with clearly designated spaces for stationery would probably see you delivering the goods in mere seconds. Well, apply that logic to a website, an e-Commerce platform. On the front-end, you want an online store that is functional, easy to navigate and user friendly. On the backend of the site, it too should be orderly. Google and other search engines rely on website links to determine where your content will fit in search results. Optimising website URLs is an incredibly vital part of boosting your Magento SEO. Here, we take a closer look at product pages and blog URLs as well as content and category pages. Good news: Magento has URL support in the platform itself. Some versions of Magento even allow for URLs to be rewritten to specify products and categories. For a more in-depth and tailored walkthrough,
contact the Magento SEO specialists at Adaptify
.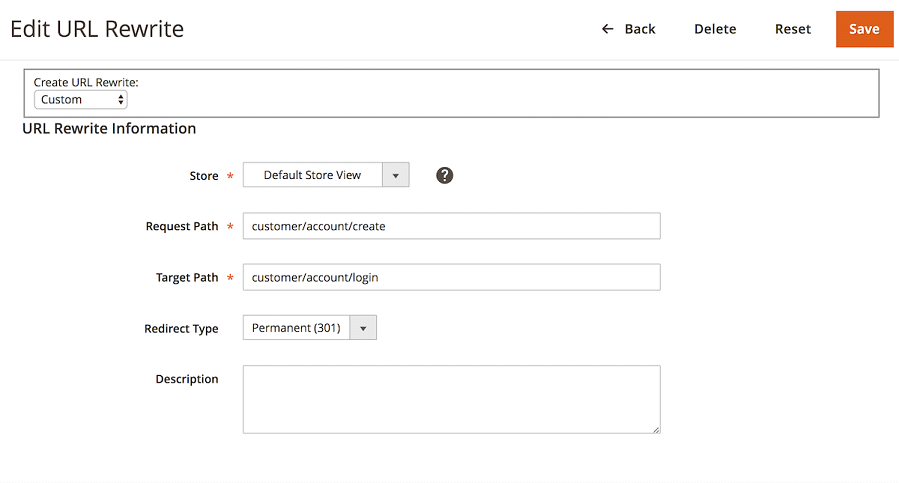 Similarly, setting up 301 redirects for inactive pages, removing default store codes from your URLs and deleting duplicate information is also highly recommended. As for your homepage, the default Magento installation does not by default create a redirect for other versions of your homepage URL. It is good SEO practice to stick with one homepage URL and arrange for the other variations to redirect to it. To set up your domain:
Select the base URL in the respective fields for 'Base URL' and 'Base Link URL'.
After this, find 'Use Web Server Rewrites' under 'Search Engine Optimisation', and select 'Yes'.
Under 'URL Options', change 'Auto-direct to Base URL' to Yes (301 Moved Permanently)'.
If you require assistance with checking the configuration files used by your servers,
we recommend giving Adaptify a call
.
Chapter 4: Avoiding Duplicate Content On Magento Websites
A commonly acknowledged downside to the Magento platform is its tendency to add a product in a category in addition to its own URL. Why is this a bad thing? Consider those search engine robots. If the likes of Google cannot make sense of duplicate product URL addresses – that a glance seem to hit the same parts of a website – your digital presence will suffer in the authority department. In other words, the search engine will defer to what it thinks is the better page. This could result in variant website pages not getting the attention they probably need. So, how do we address this debilitating dilemma? The answer is canonical tags. A canonical URL will tell search engines what page they need to index. Where you would have one product with several variants, a canonical tag can help search engine crawlers with indexing priority.
Canonical URLs, by default, are turned off. By using this simple trick across category and product pages, you should see a marked improvement in your Magento website SEO. Like all things search engine optimisation, it may take time for these changes to take effect.
Chapter 5: Handy Magento Website SEO Tips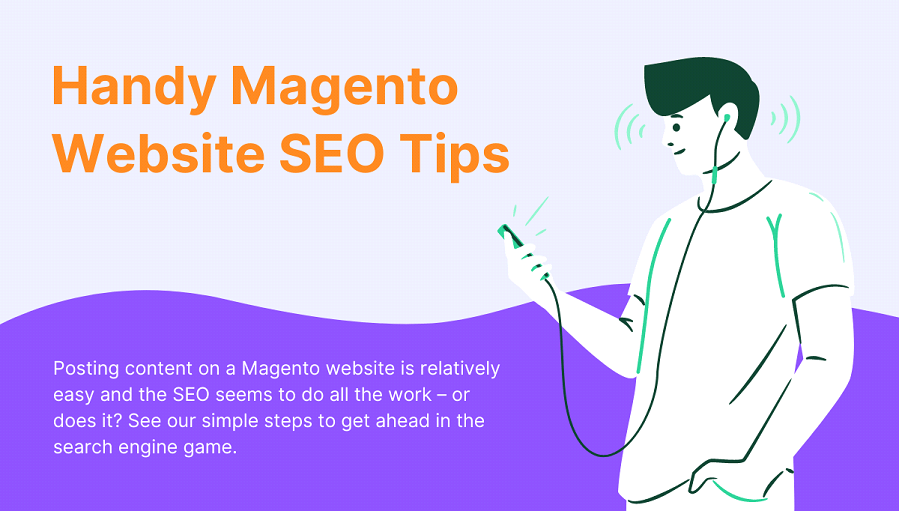 Whether you launched a Magento website straight out of the box, have experimented with a little customisation or are even starting out fresh, you may notice that there are details that should be tinkered with in order to get the most out of this glorious e-Commerce platform. Posting content on a Magento website is relatively easy and the SEO seems to do all the work of its own accord. The convenience of automated title and meta description text when you are in a hurry is welcome however some care should be given to curating more search engine friendly content. What will make you stand out from other online stores is how well you can customise your default site titles and meta descriptions – the snippets that will appear on search engine results pages, the SERP.
Why bother with this level of detail? Well, this is a relatively easy way to achieve better organic SEO results for your Magento website pages Do you have a particular keyword or phrase that you know will draw the attention of our virtual visitors? Place that word or keyword string as early as you can in the title and the description. For more guidance on optimal keyword placement, page title and meta description optimisation,
check in with the digital agency, Adaptify
. In addition to fine-tuning those website words, also consider the optimisation of your product images. Did you know that product images are actually very important where SEO is concerned? It's also a detail that many online stores either ignore or simply forget. To ensure your Magento website images are optimised for search engines, go to town on their tags. Writing a simple product description is recommended. Keep it brief. Short and sweet text will ensure that the image is optimised. Go a step further by using keywords or informative words in your file names. It makes sense that red-running-shoes.jpg is more useful than IMG10002.jpg. Again, it's these little words that the likes of Google will consider when ranking content for relevance. Aside from the word play, compressing images prior to upload is recommended for ensuring quicker upload and download times. Do this consistently across your Magento website and you should be able to provide a better user experience. After all, a media library chock full of high-resolution pictures can bloat your site and negatively impact page loading times.
Chapter 6: Magento Website SEO – The Final Countdown
We have covered a lot of ground when it comes to getting the most out of your Magento website SEO. Check which version of Magento you use. Understand the limitations and advantages of your iteration of Magento before proceeding with a detailed plan. This could save you time in planning and execution, particularly if you cannot leverage certain features that simply not available to you. Review your site indexing via Robots.txt. Follow our step-by-step guide on how to optimise the crawling instructions for those helpful search engine robots. Establish an XML sitemap. This important file is crucial for optimal indexing. Tidy those website URLS. Re-write Magento website links to complement your index activities. Action URL redirects. Ensure linking to your preferred homepage URL is consistent. Prevent duplicate content. Utilise canonical tags and other measures to optimise website indexing. Improve default meta data. Curate original meta descriptions and titles while considering keyword optimisation and best SEO industry practice. Don't forget about the images. Tag your product images and alter the file names for better SEO results. Also, compressed files are better for your page load speeds. Consult the professionals. Make the most of your Magento SEO strategy by running it by the experts at Adaptify.
Frequently Asked Questions About Magento SEO
Learn More About Magento SEO With Adaptify
Adaptify, Australia's most adaptive digital marketing agency, will customise your Magento SEO strategy to maximise website traffic, leads, sales and online presence. As a full-service online marketing agency, we will help your e-Commerce business amplify visibility, growth and profitability. For more information about our core service offering and to guide you on your online sales journey, get in touch with our Magento specialists today.