For the optimal user experience, put the customer first. They should be your focus. It makes sense when you think about it. You are essentially providing an online space for users to browse and learn more about your products and services. Make their job as easy as possible and everything else should fall into place. A great way to get started on this aspect of web design is to review the existing website and flag the issues before attempting to solve the problem. Even if you are looking at launching a brand new site, there are plenty of project details to ratify before you commit to the heavy lifting. Here you will need to confirm what your business goals are and take a closer look at the user journey. Ask yourself: Why are people visiting my website? What do they want from my business? From here you can start to map out the site layout based on a logical progression of ideas or steps. You may even start to figure out a hierarchy of landing pages, groupings of products or even consolidate the kinds of services that certain segments of your customer base will be drawn to.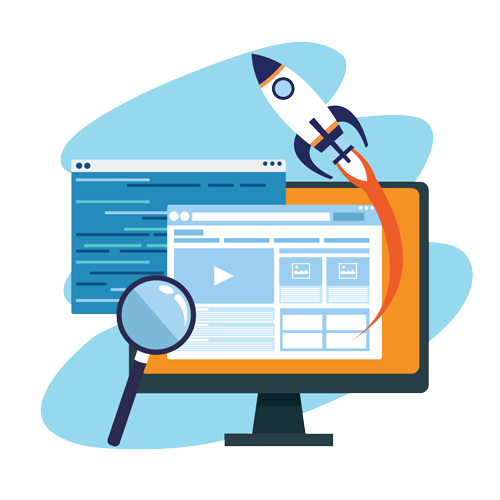 Our interface design service includes site architecture, wireframes and the groundwork for checking testbed versions of new sites to review web design builds from a digital UX agency perspective as well as the point-of-view of your customers. We are, after all, working to build a platform that users will flock to and enjoy using. Overwhelmed by what all this means? It's ok if you are in the dark about UI/UX web design. That is what Adaptify is at the ready to help you get the best value from your digital marketing investments. We help businesses from a range of industries find what they need to succeed in digital sales. Due to our diverse client base, we also tailor our services to accommodate everyone from tech savvy entrepreneurs to mum and dad businesses that require a lot of assistance. Our services are scalable and we will take the time to listen to your needs and present the most appropriate courses of action to help achieve the goals that matter to you most.
Collaboration is also key to success. While we know the ins and outs of user experience design, we will never let it get in the way of what your brand wants or needs. Every enterprise is different and we recognise that not every solution will integrate or fit in with your vision for the business' future. So, instead of forcing tried and tested templates again and again, we really do pay close attention to what makes your brand tick so that we can complement it in the best possible way. By working together, through careful consultation and forward planning, we can achieve some incredible outcomes for you. What are you waiting for? Get in touch with our UI/UX specialists right now. Adaptify is a digital UX agency with a suite of services just waiting to serve you.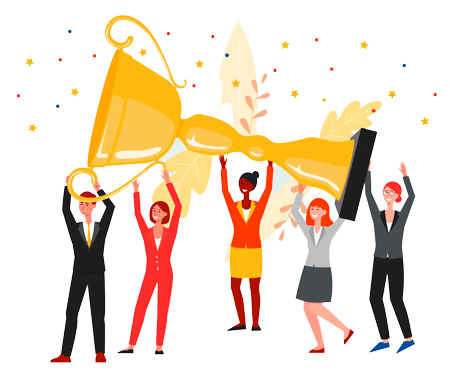 User Interface / User Experience (UI/UX) Design in Melbourne
An optimal website user interface is absolutely critical for a smooth online user experience. At Adaptify we consult with our UI/UX web developers to ensure that our responsive, mobile-friendly websites and other digital strategies align with best industry practices. We have found that a streamlined website user interface that is easy to navigate and flows logically between pages will promote a positive online user experience, which will result in improved click-through rates, more site traffic and other benefits.
After all, these design choices are essential for driving businesses and keeping users engaged with your content. We make UI/UX design very simple to understand. Every day, our consultants brief businesses old and new on the benefits of running with a clean, easy-to-navigate site map in addition to all of the landing page aesthetics that complement the structural work. Web design in this regard hinges on a combination of what is visible on the front end as well as the mechanical inner workings of the website itself. You could have the most impressive looking design elements on your home page but if the site map or the order of your main landing pages has users zipping all over the place, their experience will probably leave them wanting an easier path to explore which often means leaving your website for another. We see this in our analytics review which is also an important part of what we do as a UX agency. When you play the numbers game the statistics reveal what works and what needs improvement. And not surprising, the user interface and the overall user experience play a major role winning customers over and keeping them actively invested in your business.
A UX Agency That Keeps It Simple
UI/UX Design fundamentals
Always think about the website user interface and how your visitors will respond to your design features. Ideally, you want to make your landing pages as easy to read as possible. Colour, typeface (text lettering) and other graphics are the core features that can make a website look balanced or busy. If you introduce design elements that are difficult to read or distract the reader from the core messages, then you have a UI/UX issue to address.
Sitemap and Visual design Flow
UI/UX Structure and hierarchy
In terms of navigation, does the online user experience make logical sense when you cascade from the home page to other grouped pages? Are interactive features like calls-to-actions, banner images and other content prioritised in a way that is easy to follow? Get in touch with our team at Adaptify to learn more.
UI/UX Design fundamentals
When potential leads visit your website you want them to be able to click around without having to worry about how to navigate the landing pages. You will lose site traffic if the website user interface is not optimised for ease-of-use. Our UI/UX developers can resolve these problems with smart web design.
Talk To Us For UI/UX Design Services​
Killer branding and design can be the difference between attracting great customers and getting lost in the crowd. Through the use of photography, video and custom design, we can help give your brand a voice and a face in a fiercely competitive market. Contact Adaptify for more information today.